OnePlus 7 Pro's roadmap addresses a few pain points, including wide-angle camera complaints
1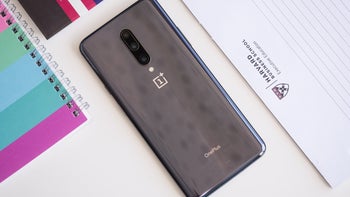 The
OnePlus 7 Pro
is a great all-around device that offers insane value for money.
We loved it
, the Internet loves it, users that already own it love it. But it still has a few minor issues, pain points, and generally weird decisions that went into the final software.
For one, you can't use the ultra-wide-angle camera to record video with. We were a bit baffled by this decision — we don't know if there was a technical limitation or anything — since one of the major positives of having such a wide lens is being able to record dynamic videos with lots of action in them, without worrying too much about your aim. There was also a bug, which forced OnePlus to remove Digital Wellbeing from the phone for the time being.
Well, it looks like those and a few more features are in OnePlus' crosshairs and are being actively worked on for upcoming updates. An official post on the OnePlus forums in the form of a small FAQ lets us know what the company is dabbling with when it comes to software. Here are the major takeaways:
An Always on Display option (still in brainstorming stage)
Video recording with the ultra-wide camera (under development)
More app windows in Recent Apps mode (under development)
Digital Wellbeing (currently in the Beta Program for older OnePlus phones)
Block messages by keyword, block callers (under development)
OnePlus is also working on some quality-of-life improvements like adaptive icons, folder support in the App Drawer, a charging sound effect, a built-in step counter, and custom durations for Zen Mode.