The OnePlus 6T is reportedly coming to T-Mobile, but can OnePlus make it big in America?
14
This article may contain personal views and opinion from the author.
OnePlus will not settle with the 6T, which probably looks like this
It's crazy to think just how much the mobile industry has transformed over the past ten years or so.
Huawei
barely started taking phones seriously around half a decade ago, and now the company is
the world's second-largest handset vendor
.

Xiaomi, which is the fourth biggest player out there, wasn't even around when Apple's first, second, and third iPhone generations were released. Oppo and Vivo's names didn't ring any bells for Western consumers just last year, while OnePlus made its hesitant market debut a little over four years ago.
Although OnePlus technically shares its homeland with the likes of Huawei, Xiaomi, Oppo, Vivo, and ZTE, this little engine that could had a wholly different vision from the get-go. The company set its sights on the Western world, and this unusual ambition was quickly rewarded with plenty of attention.

Like any rookie, OnePlus made mistakes, generating a lot of negative publicity with ill-advised advertising campaigns (like the one in the YouTube video above) and an infuriating invite system for sales of earlier phones. But every new "flagship-killing" generation was better specced, better built, and better distributed.
Even without the help of major global carriers,
sales figures
rapidly escalated, from the US (presumably) to the UK and
especially India
. Now it's reportedly time for the next step in the brand's explosive evolution, and
the question on everyone's lips
is "can it be done?" Can OnePlus become a household name in the US smartphone landscape with
T-Mobile in its corner
?
A one-of-a-kind company with a one-of-a-kind business model
If
it can be done, it's pointless to try to think of a similar successful company that OnePlus should attempt to emulate. That's because the brand has come this far on its own unique strengths (and weaknesses), forging its unparalleled path to glory.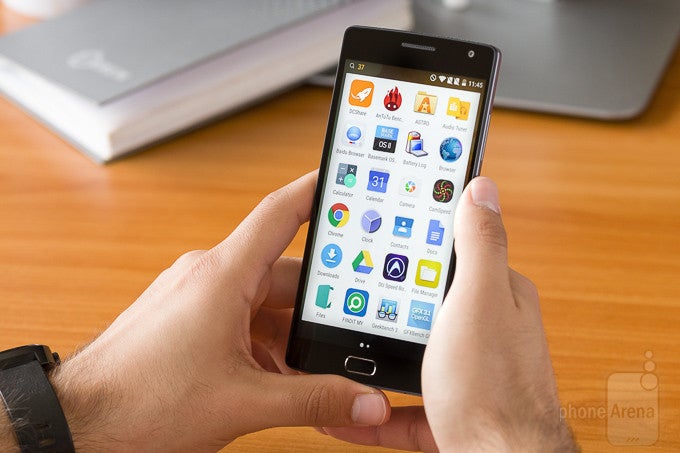 The OnePlus 2 was... not a great phone
Remember how poorly reviewed the
OnePlus 2
was? A whole year had to go by before the
OnePlus 3
came to knock us off our feet. Now imagine if the
OnePlus 6T
fails to connect with mainstream audiences for some reason. If history is any indication, the
OnePlus 6
will be out of the picture by the end of the year, most likely leaving us waiting for a OnePlus 7 until next summer. Spring, at the earliest.

That's not a courageous release strategy, it's borderline madness. And it's just one of the things that make OnePlus special.
Another is the way the company (sometimes) resists trends, also snubbing certain features and technologies considered standard by other manufacturers until they are deemed actually beneficial to the end user.
The 3.5 mm audio jack
isn't going anywhere, as wireless headphones are still too expensive and not that great, while
Qi charging needs work
before reaching maturity.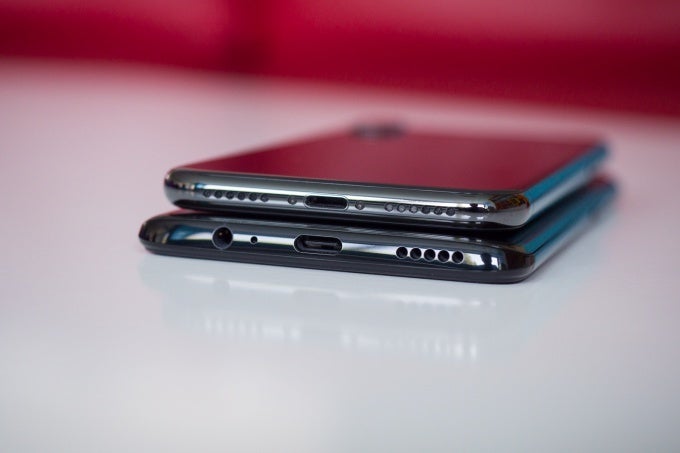 No-jack iPhone X vs no-"courage" OnePlus 6
OnePlus isn't too keen on moving past the Full HD screen resolution mark either, although the notch is the odd current the company has chosen not to swim against.
Small enough to succeed
There's another reason you may not want to compare OnePlus with other US-successful smartphone manufacturers if you choose to believe in its potential. Very few Chinese companies have managed to fulfill their American dream, many of which either never tried or were prevented from even attempting to pursue it.
Of course, a smartphone vendor's origin is not something customers think about too much when making their buying decision. But
unfortunately for Huawei
and
ZTE
, the US political climate right now is quite hostile towards China.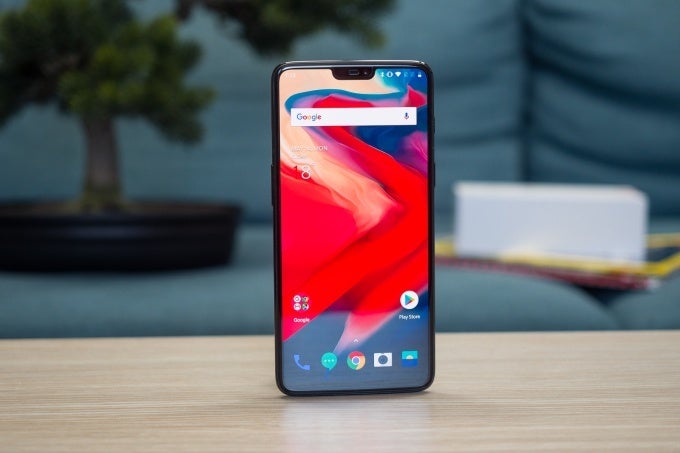 The OnePlus 6 is arguably one of the world's best smartphones right now
Luckily for OnePlus,
the Oppo-owned outfit
might just be small enough to not raise a lot of governmental red flags if T-Mobile indeed brings the brand to a wider than ever audience. After all, Huawei and ZTE got into trouble due to their suspicious activities in the telecommunications equipment and networking equipment sectors, while OnePlus felt a
mid-range smartphone family
was too much of a distraction from its central focus.
Granted, OnePlus parent company Oppo is itself owned by BBK Electronics, which is quite a large consortium, but as long as it stays away from the infrastructure business, Donald Trump's trade war shouldn't prove much of a hurdle, at least for the foreseeable future.
Is it that big of a deal?
The US used to make or break a handset manufacturer not that long ago, but now two of the world's top five players have zero retail presence in North America, while Huawei continues to struggle to sell a handful of unlocked models through Amazon, Newegg, or B&H Photo Video. What gives?

It's pretty simple, really, as the market that grew the fastest, setting trends and pioneering mobile technologies for years and years was also the first to reach saturation and stagnation. China and India stepped in, constantly beating the US in shipments lately, and with OnePlus very well-positioned in the latter region, you might be wondering if the company actually needs an improved American footprint.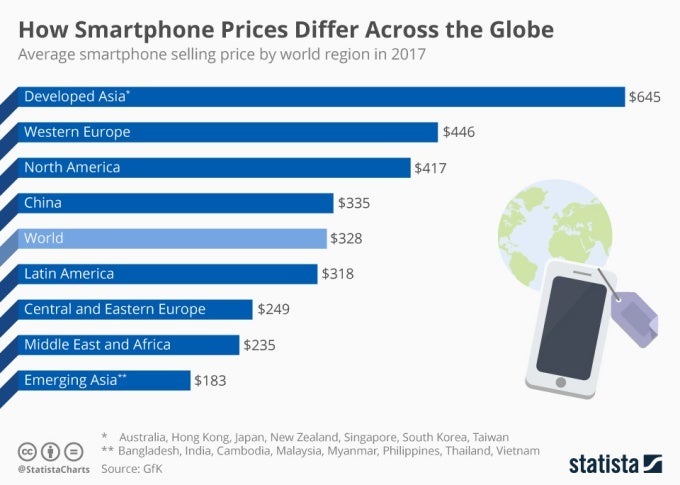 The short answer is yes, mostly because US ASPs (average selling prices) remain considerably higher than China or India's similar figures. Whether we like it or not, OnePlus phones are likely to become costlier as the quest for "the speed you need" continues and the hunt for the profits
they
need to make this business sustainable begins.
Let's be real, how much longer do you think the company can afford to build better phones than almost everyone else, pricing them considerably lower than everyone else? So, yeah, this US expansion is a
very
big deal, possibly ensuring the survival and growth of a universally beloved brand.
T-Mobile's OnePlus 6T will be just the beginning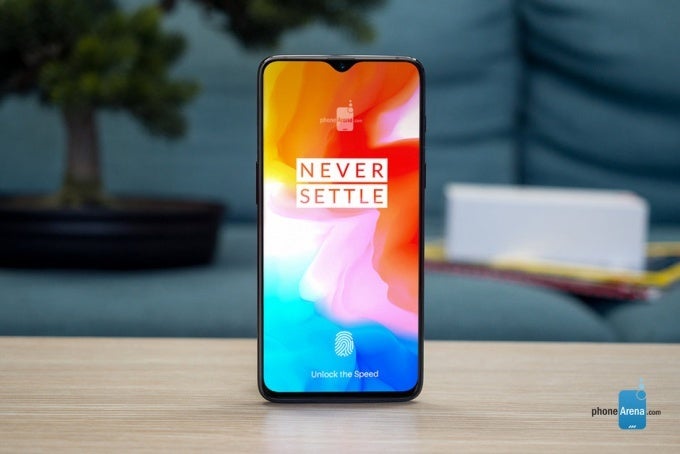 OnePlus 6T render based on preliminary information about the device
Quick, name a relevant OEM that sells its phones exclusively through one major US carrier.
Sony tried that once
and miserably failed, the
Essential Phone
was an even bigger flop, while
LG fortunately continues
to
keep its options open
.
OnePlus will absolutely need to do the same, even though T-Mobile is a perfect launch partner. Can you imagine the publicity stunts, the One-derived slogans, the pure unconventional madness? Well, OnePlus may want to tone that down for possible future negotiations with Verizon, AT&T, and Sprint. No more thinking like an underdog, no more weird ads (like the one below), and most importantly, no more sharing designs with Oppo and Vivo. Or at least no more (indirectly)
revealing the look of unreleased products
.

Other than that, the OnePlus 6 was pretty great, the 6T will probably be slightly better, and from there, the company just has to continue doing its thing. The US needs that as much as OnePlus needs a presence in the crucial mobile operator channel.