OnePlus is getting bigger and bigger in India, as Samsung and Apple lose steam
15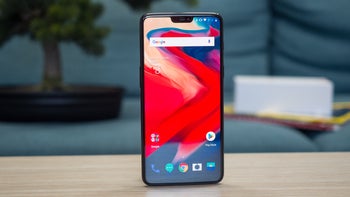 OnePlus is a very unconventional smartphone manufacturer, generating far more buzz than a lot of mobile industry veterans nowadays, including through unorthodox publicity stunts, while settling for just two hardware upgrades a year.

The company doesn't appear to be targeting either massive sales volumes or hefty profit margins, charging reasonable prices for high-end products, and discontinuing old flagships when new ones are released.
Believe it or not, this highly unusual strategy seems to be working great in at least one paramount market, where OnePlus has become the leader of "premium" smartphone shipments. Samsung, which managed to (narrowly) beat Xiaomi for
first place overall in India during Q2 2018
, could only capture a 34 percent share of the nation's premium segment in the same April – June timeframe, after a big 25 percent decline in shipments caused largely by the
Galaxy S9's failure
to connect with audiences at a similar level as the S8 duo.
OnePlus swooped in and snatched the regional crown, with a 40 percent slice of the "premium" pie, as
the 5T went out
in a blaze of glory, and the
OnePlus 6
quickly rose to the top. That's right, the OP6 was the number one best-selling high-end smartphone in India this past quarter, followed by Samsung's
Galaxy S9 Plus
, and the
OnePlus 5T
in third place.

All in all, OnePlus posted a 446 percent (!!!) year-on-year growth in India's premium smartphone sector, while Apple reached its lowest ever share of 14 percent, as iPhone X and 8 demand slipped due to "seasonality and challenges in terms of pricing post duty increase."
Huawei, Vivo, Nokia, and LG managed to make some waves with the
P20
, X21,
8 Sirocco
, and V30 Plus, but at the end of the day, OnePlus, Samsung and Apple accounted for a combined total of 88 percent of premium smartphone sales in India between April and June 2018.
Recommended Stories