Xiaomi executive sees no current tech that would force the company to offer a phone for over $699
30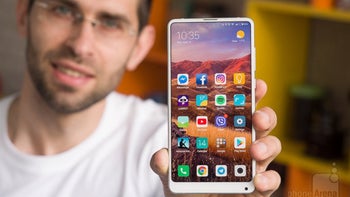 In this age of $1,000 flagship phones, at least one manufacturer vows to keep selling high-end handsets at a more affordable price. If you're a smartphone fanatic (or read the headline to this story first), you probably know that we are talking about Chinese manufacturer Xiaomi. The company released its first phone in 2011, and is now
the fourth largest smartphone manufacturer in the world
according to Q2 data from IDC.
The company is known for selling well-spec'd handsets at affordable prices, especially in India where it took the world's second largest smartphone market by storm. According to Xiaomi India's managing director Manu Kumar Jain, the company will never sell a phone for $699 USD or higher. The executive stated that at present, there is no "viable" smartphone technology to include in an Xiaomi handset that would take the price above that figure.
While Xiaomi's board limits the company's profit margin on hardware to 5%, future Xiaomi handsets will have to be priced higher if component prices rise, or if new technology is invented that no phone can be without. Still, the company has been sourcing Qualcomm's latest chipsets for its flagship devices, and often includes a high-capacity battery as well.
Now don't start looking to raise charitable donations for Xiaomi. The company has settled on a business model that includes selling high-end handsets at a more affordable price in order to reap the rewards of selling internet services to a growing number of Xiaomi handset owners. In addition, the firm sells ads on the MIUI skin employed on its phones.
So what happens when Xiaomi enters the U.S.,
which reportedly will happen as soon as next year
. Will it be able to bring its business model into the states without making any changes? How will U.S. consumers respond to the lower pricing of Xiaomi handsets? We shouldn't expect the U.S. to respond to the company like India has. That country has a low per capita income that severely limits sales of high-priced phones in the market. That isn't the case in the U.S. where people are already getting ready to pre-order the 6.5-inch
Apple iPhone Xs Max
(?) as soon as that unit is unveiled next week.