Here is why OnePlus 6 doesn't have wireless charging
20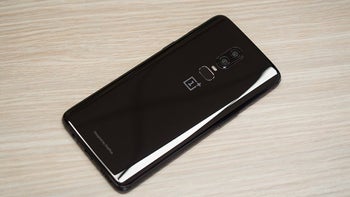 The
OnePlus 6
is truly a flagship killer, but that doesn't mean that it's perfect. One of the features that's missing from OnePlus's top-tier smartphone, but can already be found in other flagships available on the market, is the ability to charge it wirelessly.
If you've read our full
OnePlus 6 review
, then you already know the smartphone does not come with wireless charging. Even though the back of the handset is glass-coated, a material that's perfectly fit for a device that includes this particular feature, OnePlus has decided to add
wireless charging
to the 6.
Asked about the reasons behind the decision, a OnePlus official said that the company did not feel that wireless charging would be suitable for the flagship, so it decided not to include it with the OnePlus 6.
We don't really feel the need to add wireless charging. We're not going to add a feature just for the sake of it.
Well, I guess that's as good an explanation as any, although there's probably more to it that OnePlus let it slip, such as the fact that the addition of wireless charging would have increased the phone's price and lower the profit margin.
On top of that, OnePlus'
Dash Charge
is quite fast when it comes to charging, so OnePlus 6 owners might not feel the need for an extra charging option.