Sprint and LG want to make the first 5G smartphone in the US happen soon
8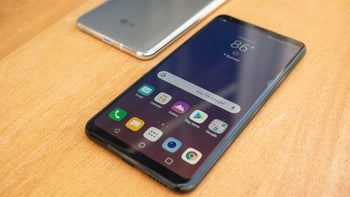 Pictured above, the LG V35 ThinQ could spawn a 5G-enabled, Sprint-exclusive sequel
Whether Sprint will be able to finally
merge with T-Mobile
or not in time for the upcoming
5G revolution
, the least popular of America's "big four" wireless service providers is making
some bold claims
in regards to this potentially groundbreaking technology.

The "Now Network's" latest ambitious promise is the commercial release of the first 5G smartphone in the US, vaguely scheduled for sometime during "the first half" of next year. LG is in charge of manufacturing this unnamed device, thus throwing its own hat in a ring already populated by the likes of Motorola, Huawei, and Lenovo.
Of course, the Verizon-exclusive
Moto Z3
is not technically a 5G-enabled product, needing a separate accessory that's obviously not yet ready for primetime to achieve the mobile network speeds of tomorrow. Meanwhile,
Huawei
and
Lenovo
are unlikely to gain support from major US carriers, Samsung may skip 5G capabilities as far as the
Galaxy S10
is concerned, and Apple will naturally only join the party
in the fall of 2019
.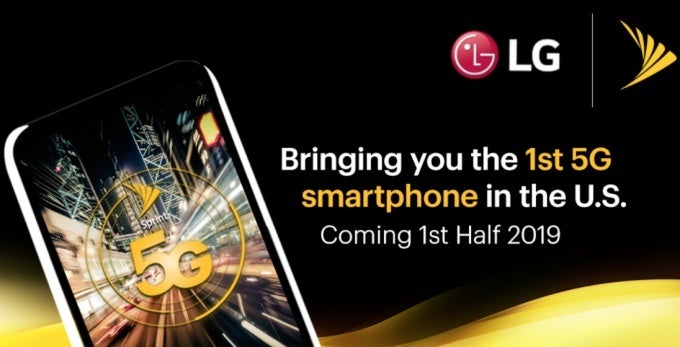 Bottom line, today's announcement could well preview a coup for both LG and Sprint. It remains to be seen if the two's collaboration will materialize in some sort of a special G8 ThinQ edition, a future V-series release, or perhaps an entirely new phone with a new name.

All Sprint can say is a "beautifully-designed advanced 5G smartphone" is coming, looking to "revolutionize the mobile industry" with "blazing fast speed and ultra-reliable wireless." We're apparently talking "full-length HD movie downloads" completed "in seconds instead of minutes", as well as "graphic-heavy videos and high speed games" played without "delays, hiccups or lag-time." That's on paper, at least, and theoretically available in a handful of cities first, including Atlanta, Chicago, Dallas, Houston, Kansas, Los Angeles, New York, Phoenix, and Washington, D.C.