It took OnePlus just 22 days to sell 1 million OnePlus 6 units
20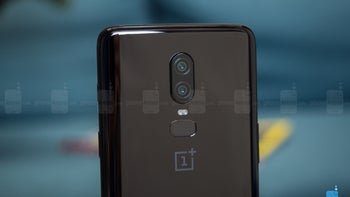 After a pretty successful release last month that resulted in the limited-edition Silk White OnePlus 6 selling out
in under 24 hours
in the US and across Europe, it has now been confirmed that the Chinese brand has sold over 1 million units of its latest flagship. To be precise, it has taken OnePlus just 22 days to reach the significant milestone and shows how quickly the company is growing. After all, for comparison, last year's OnePlus 5 and OnePlus 5T both took at least three months to reach the 1 million mark.
Speaking to Business Insider about the news, OnePlus' CEO Pete Lau confirmed the company's positivity following the achievement, stating that they are "definitely happy" with the sales results and the feedback received from customers, suggesting the brand is continuing to grow its following of loyal users. Now, despite the achievement, the numbers pale in comparison to those of
Samsung
and Apple, but Lau pointed towards OnePlus' lack of physical sales channels as one of the main factors. As an additional reason, he also noted that the company only sells its devices directly to customers, with it avoiding any unnecessary carrier interference.
Ultimately, the lack of carrier backing limits the number of customers OnePlus can access as a brand, but over in the US, for example, this hasn't proven to be a problem, with the Chinese company taking the crown in the unlocked smartphone segment. Additionally, OnePlus has also found success in developing markets such as India, where the OnePlus 5T was the
best-selling flagship
during Q1 2018.
Starting at just $529, the
OnePlus 6
is capable of competing with the majority of flagship smartphones out there thanks to its Snapdragon 845 processor that is coupled with either 6GB or 8GB of RAM, and the choice of 64GB, 128GB, or 256GB of internal storage which is then backed up by Android 8.1 Oreo. Also, a dual-camera setup is present on the rear, while a 6.3-inch display dominates the front.