Save $100 on the iPhone 7 Plus at Best Buy (AT&T, Verizon, Sprint)
3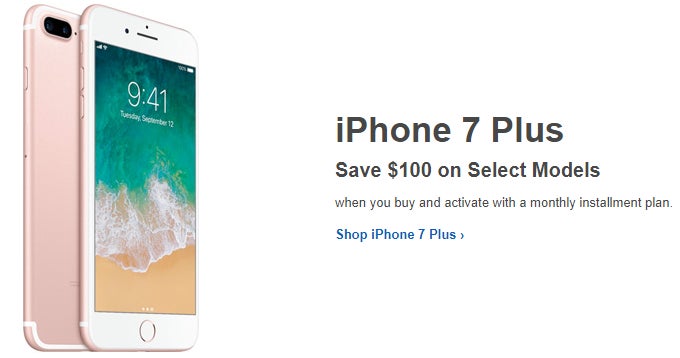 If you're not impressed by the iPhone 8 series and you thinkthe iPhone X is too expensive, but you need a new Apple handset in your life,the iPhone 7 Plus should be a great choice. Especially now, as you can get aniPhone 7 Plus for $100 off if you're buying it with a monthly plan and activateit on Verizon, AT&T, or Sprint.
This offer is available at Best Buy, with savings being "reflectedin reduced monthly payments over the life of the device." Unfortunately,the deal does not include the iPhone 7 Plus 128 GB, so you can only get the 32GB model for $100 off - after all monthly payments are completed, the iPhone 7Plus 32 GB will cost you $569.99 instead of $669.99. Another thing to note isthat you can't get the Project Red version of the smartphone, but there areplenty of other color options to choose from: Black, Jet Black, Gold, RoseGold, and Silver.
Best Buy doesn't say when this promotion ends, but it'slikely it won't be available for long. Thus, if you want to take advantage of the deal, go ahead and check out Best Buy's website via the source link below.
source: Best Buy