iPhone 5S home button leaks in perfect clarity: Apple to include a fingerprint sensor
55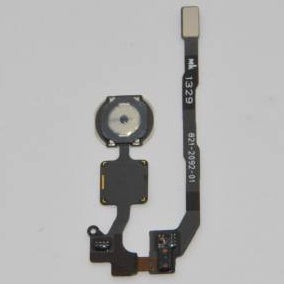 The home button for the upcoming iPhone 5S has
leaked before
, but this time we get to see it in near perfect clarity in images that by all visible clues confirm Apple will include a fingerprint scanner in the key.
The iPhone 5S home button has long been rumored to come with a fingerprint reader that could be used to unlock the device easily or for cashless payments. Now, we get to see the button and the wiring, and the leak is once again coming from prolific Apple leaker Sonny Dickson.
The new button and its chips and wiring differs drastically from what Apple has previously included in iPhones, and that's what suggests Cupertino has this time included a fingerprint scanner. We have a hard time recognizing any particular part that would lead us to a more definite conclusion, but we'd welcome you to take out your magnifying glass and Sherlock Holmes spirit and examine the images below for yourselves.
iPhone 5S home button leaks in perfect clarity: Apple to include a fingerprint sensor