iOS 7.0.4 released to exterminate FaceTime bug
39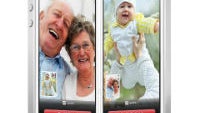 iOS 7 has a number of bugs and Apple has been working constantly to fix them. A new update to iOS has just been released, iOS 7.0.4, and it brings a couple bug fixes, but it hasn't taken care of some of the bigger bugs that are plaguing Apple users. The update that is out now only really has one bigger fix in it that will help with FaceTime calls. There had been a bug in FaceTime that had caused calls to drop for some users, and now that should be fixed. Apple has also released iOS 6.1.5 for the 4th gen iPod touch, which provides a fix for the same FaceTime issue.
Unfortunately, there are still a number of big bugs that persist in iOS 7.0.4 including bugs that caused the wallpaper to change on the lockscreen, an issue where the Music app shows as a black screen when switching to landscape mode, a bug that causes a reboot when switching tasks via the Control Center, a screen freeze when trying to upload videos to YouTube through the Photos app, and more.
We're sure Apple is working on these bugs as well, but as yet there are no fixes.