iOS 6 Golden Master released to devs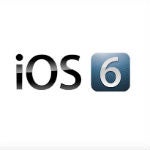 It's all happening now. We know the devices, and we know the official release date of iOS 6, and now the final build of Apple's new mobile OS has been released to the developer community, so the critical work of updating apps and building new apps can begin in earnest. This will give developers exactly one week to work before
iOS 6 is released
to the public.
There are a number of new
features in iOS 6
, some them are
not really all that new
, and not all will really be of use to the average developer. The number one feature that we should see making its way into the majority of app is the new
Facebook integration
available. And, of course there are all of the new tools that can be built to hook in to Apple's new
Maps app
.
If you're a developer, just head over to the Apple Developer Center to find all of the tools and software you'll need to get to work.