The new Google One app is now live on the Play Store
2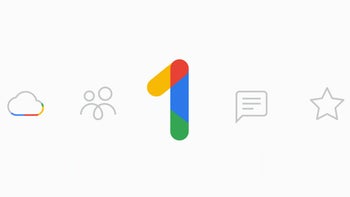 Google earlier in May announced that it will be revamping its cloud storage plans to be better suited for the 4K and high-resolution photography mobile world of today. Google One is the name of the new initiative, and under it, users will be able to get more cloud storage for less money, as well as 24/7 technical support over the phone, chat, or email in eligible countries.
The Google One app is already
live on the Play Store
, but it's not quite ready for prime time,
9to5Google
reports. The new plans are a good few months away, but you can already download the app, if you feel like it.

According to the app description on Google's online storefront, it can be used to:
Manage your storage plan, which covers Google Drive, Gmail and original quality photos and videos in Google Photos.
Contact our team of experts with just one tap. If you need help with Google products and services, our team is here for you.
Access member benefits like Google Play credit and special hotel pricing.
Share your plan with up to 5 family members, giving everyone more storage plus access to extra benefits.
Going forward, every Google account will still get the current 15GB of free cloud storage, but paid subscribers will be able to benefit from a number of new, more affordable offers. The base paid tier of 100GB for $1.99/month remains the same, but then there's a new 200GB one for $2.99/month. What's more interesting, however, is that the 1TB for $9.99/month tier is now gone and is substituted by a 2TB offer at the same price. So, if you were paying ten dollars a month for 1TB of cloud storage, you'll be upgraded 2TB at no extra cost. Pricing for larger storage plans, such as the 10TB, 20TB, and 30TB tiers, will remain the same, Google has clarified.
Here's what the new Google One cloud storage plans cost:

15GB – free
100GB – $1.99/month
200GB – $2.99/month
2TB – $9.99/month
10TB – $99.99/month
20TB – $199.99/month
30TB – $299.99/month