Google Meet's Live Captions feature now supports more languages
1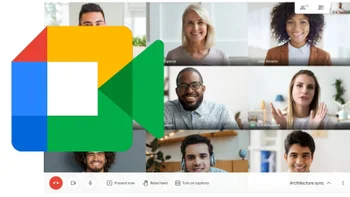 In January, Google released a very useful feature called Live Captions to its virtual meeting platform, Google Meet. As we
reported
back then, meeting participants can use the feature to translate English meetings into French, German, Portuguese, and Spanish in real time.
In a recent
blog post
, the company announced that it has expanded Live Captions's language support and that users can now translate English meetings into Japanese, Mandarin (simplified), and Swedish. Furthermore, participants can now also translate French, German, Portuguese, and Spanish calls into English.
We must note that Live Captions are only available when the meeting organizer is using an eligible Google Workspace edition like Google Workspace Business Standard, Business Plus, Enterprise Starter, Enterprise Standard, Enterprise Plus, Education Plus, and the Teaching and Learning Upgrade. When the organizer is using one of these, all participants in the call can turn on Live Captions if they want.
You can enable live captions on the web version of Google Meet by going to Settings > Captions > Translated captions. To turn on the live captions feature on your phone, head to Settings > Captions > Live Captions > Translation Language.
As you probably have already guessed, Google Meet's Live Captions feature is extremely useful in all-hands meetings or training sessions between international teams. The option is intended to improve meeting efficiency by ensuring that all participants absorb the provided information in their native language, making the information more understandable.