New Google Assistant features coming soon: 'Quick phrases' to replace the "Hey, Google" for some interactions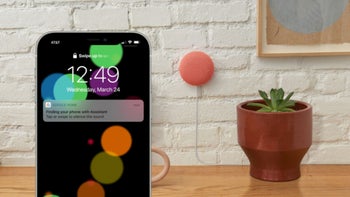 Google
has been working hard on Google apps preparing for the upcoming
Android 12
launch. Now,
Android Central reports
about a couple of useful features that will be coming to Android phones' Google Assistant. A new set of 'Quick phrases' will be available for some interactions instead of the 'Hey, Google' trigger, and the Assistant will be showing shortcuts based on your app usage.
A couple of useful features will be making their way to Google Assistant soon
Discovered by XDA-Developers
, the two new features dubbed 'Quick phrases' and an expansion to the Dynamic shortcuts are a few of the useful additions Google Assistant will be getting. Back in May during Google I/O 2021, the company revealed its plans of updating Google Assistant with new features, and one of them was the possibility for the digital assistant to recommend apps based on your app usage.
Now, it seems this feature will be making its way to Android phones soon as the Google app is starting to prepare support for it. Code discovered by the folks at XDA shows the reference to dynamic shortcuts, that could be related to what you are typing and based on your interactions with apps on your phone. The dynamic shortcuts have existed for a while, but now Google is planning to make them a more prominent feature of the Google Assistant experience.
The second new feature that will make its way to Android phones soon is the 'Quick phrases' feature. It will replace the trigger word 'Hey, Google' for the most common interactions, and for the moment, it is reported to work only the most common commands such as with dismissing a ringing alarm or an ongoing timer. The feature carries the code-name "quacamole", and was first spotted back in April.
Check out how the new 'Quick phrases' feature will look, as was
discovered by 9to5Google
:
You will reportedly be able to enable the feature for specific tasks just for you through Voice Match. These tasks will appear in the creatively named "Your salsas" section. The Quick phrases will be organized in several categories: Recommended, Alarms, Connect, General info, Lights, Media Controls, Timers, To-Dos. Information found in the code also suggests that these could work with other smart devices not just your phone, but this is, at the moment, unconfirmed.
There is no information on which devices will support the Quick phrases and what its exact launch will be. It is possible the feature will be introduced with the Android 12 update coming soon, probably this month, but it is also possible it will be released via an update at a later stage.
Google Assistant is getting a lot of useful new features, some reserved for Android 12
Recently, we reported on a useful feature that will allow you to
delay Google Assistant routines
for a more convenient time for you. You will be able to use the delay option to custom routines, and the feature is found under the Time Adjustment section of a custom Google Assistant routine you have set up.
Other notable changes discovered recently that Google's been working on for the digital assistant include a change in the way the Assistant looks, to make it more suitable for smartphones with larger bolded print to text responses, making the text more readable. Another interesting feature will be coming with Android 12, and it will be giving you two additional ways so you can pull the assistant up: with a double-tap back gestion and with a long press of the phone's power button.
Android 12 will be coming to supporting phones possibly this month, as mutliple rumors and leaks have suggested. Its exact release date is still unknown at the moment.