Disney+ launches today, customers complain of streaming and connection issues
5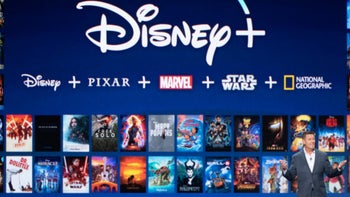 With Disney+ launching today, many fans of the entertainment giant's content couldn't wait to get up at 6 am ET and start streaming their favorite Disney classics, or begin binge-watching all 665 episodes of
The Simpsons
. However, it would seem that the app is experiencing some opening-day glitches.
According to Downdetector.com
, over 8,000 complaints have been made with 73% of them related to video streaming. 25% are having problems signing in and have received a message that says, "Unable to connect." We know of some subscribers who have been able to use Disney+ on their phones, but not on their computers. Downdetector's real-time outage map shows that Disney+ is having problems throughout the U.S., mostly in the northeast (New York, Pennsylvania, New Jersey), south (parts of Florida, Texas) and the west coast (California, Washington).
The Hollywood Reporter notes
that even those able to log-in to the service have been seeing an error page with Mickey Mouse and Pluto dressed in space gear when they tried to view a video. An error code appears on the bottom. In addition, some trying to stream Star Wars content have found themselves on a blue page stating, "Sorry something went wrong. Please try again later." And that can't be blamed on the Force, Darth Vader or the Emperor. Loading time for some titles that didn't cause an error message was as long as 30 seconds.
Disney+ is like a candy store for Disney fans

We're confident that Disney will get rid of the bugs. And after loading the app on our phone, we have to say that Disney fans are going to feel like they died and went to heaven. The infamous Disney Vault has been opened and just about any Disney or Pixar movie you can think of is available for viewing. In addition, those of you who grew up, or have kids who grew up watching Disney TV hits like
Chip and Dale's Rescue Rangers
,
DuckTales
(the original),
Lizzy McGuire
and
Hannah Montana
are going to be in for a treat. There are also some classic theatrical releases like
The Sound of Music
,
Newsies
,
Fantasia
,
Toy Story
,
Avatar
,
The Lion King
,
Beauty and the Beast
,
Frozen
and many, many others too numerous to name. And we haven't even touched on the Marvel/Star Wars content, some of which won't show up for us because of the bugs that the app is experiencing.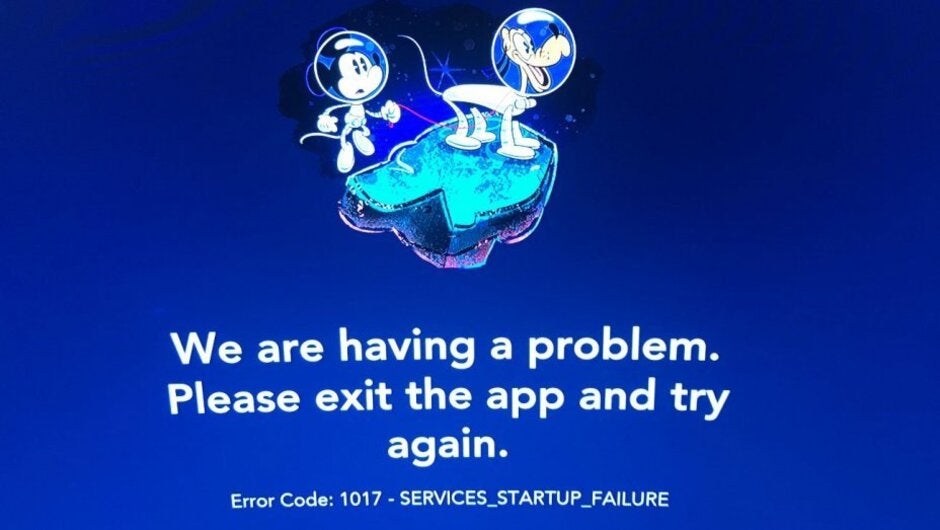 Disney+ launches with some glitches
For now, Disney has yet to comment on the glitches. Considering the large number of fans that the company has and adding the number of free Verizon subscribers, you can imagine how swamped Disney has been this morning. Today's launch covers the U.S., Canada, and the Netherlands with the service debuting in Australia, New Zealand and Puerto Rico on November 19th. On March 31st of next year, Disney+ will be available in the U.K., France, Germany, Italy, Spain, and "a number of other countries in the region."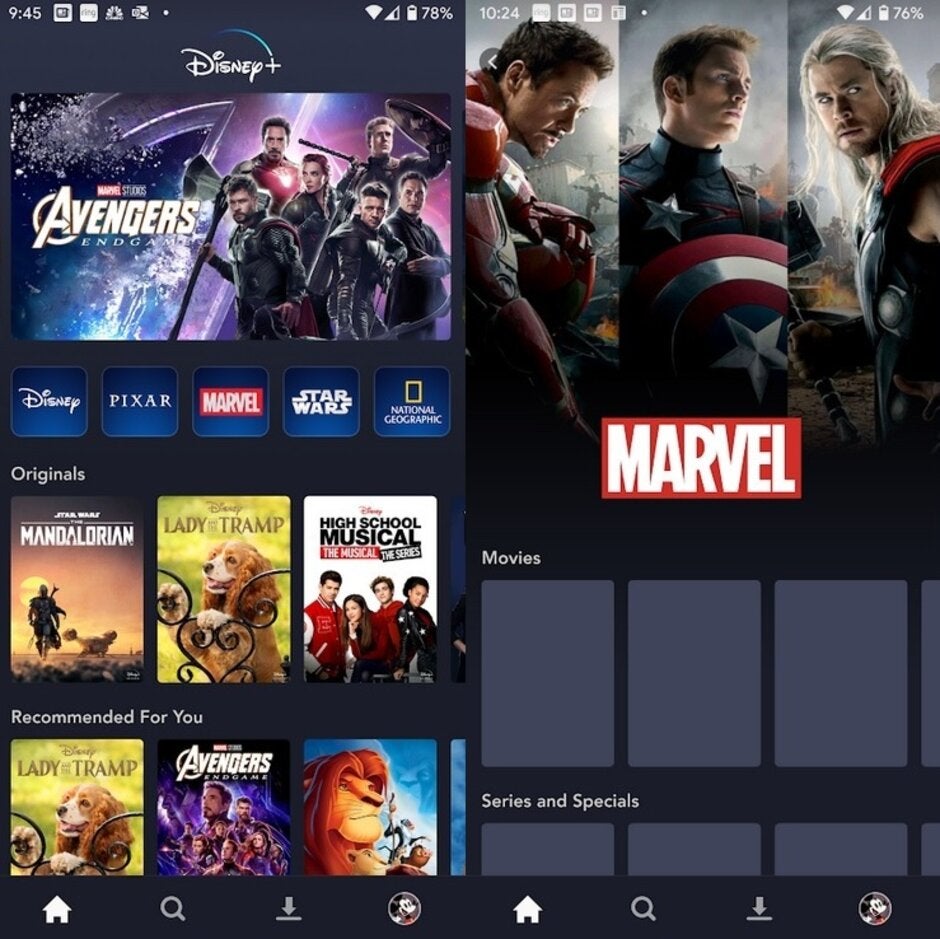 Disney+ has everything a fan could want although no one wants to see the glitches on the right
Disney+ is $6.99 a month or $69.99 for a 12-month subscription. The app is available from the Google Play Store and the App Store and each subscription covers 10 devices, four of which can be used at one time. Verizon subscribers with an unlimited plan can receive one free-year of service by going to the My Verizon app and tapping on
Accounts
>
Add-Ons
. Hit the entertainment tab and you will see prompts taking you through the process. Once you are done, download the Disney+ app and sign-in using the email address and password that you created on the Verizon app. That's all there is to it, although you will need to remember to cancel before the 12 months have expired. After the free year, your Verizon account will be charged $6.99 a month for additional service.