Apple Watch Series 4 units stuck in reboot loops due to daylight saving time bug
27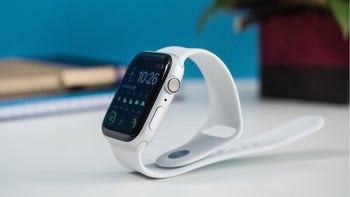 An unexpected issue with the new Infograph faces on the Apple Watch Series 4 has left some units in Australia stuck in a state of limbo. Apparently, Series 4 owners in Australia, where the daylight saving time change just took place, have got their brand new smartwatches stuck in a seemingly endless reboot loop.
The bug seems to stem from the new Activity complication on the Infograph Modular face on the Apple Watch Series 4, which is apparently not able to draw a timeline graph of the current day with one of the hours missing. This causes the device to crash and reboot.
As reported by
9to5Mac
, as long as the Infograph Modular face is active with the Activity complication, the Watch reboots. This turns into an endless loop, since every time the device boots up, the Infograph watch face tries to load the problematic complication. Fortunately, however, some people have managed to solve the issue by removing the watch face through the Apple Watch iPhone companion app. If the face isn't changed, the Watch will continue to crash and reboot until it runs out of power.
The issue is expected to resolve itself tomorrow, when the date changes and the Watch returns functioning normally. Apple hasn't issued a statement on the matter yet, though we're expecting the bug to be fixed with a software update in the near future.
Recommended Stories