Xiaomi working on MIUI 7 with AOKP
4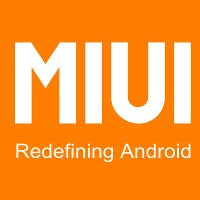 Android ROM developers like Cyanogen and ParanoidAndroid have been partnering with hardware manufacturers to help these phone makers differentiate themselves in a crowded and competitive marketplace. Today, Team Kang at AOKP announced that it will be working with Xiaomi as the latter starts work on MIUI 7.
MIUI 7 will be based on Android
5.1
and will debut on the
Xiaomi Mi 5
. The UI is known internally as MiKangy and is expected to combine all of the features available with Cyanogen, PA, Omni and AOKP. According to a post on the Team Kang website, MIUI 7 will allow users to "
create an experience which completely submerges the user in his own world
."
MIUI 7 will be designed to evolve with the user and this will allow each Mi 5 owner to have different, personal experiences with the phone. The latest speculation involving the Mi5 calls for the handset to be released during the fourth quarter of this year.
source:
AOKP