Xiaomi comes to Western Europe for the first time with the Mi A1 and Mi Mix 2; U.S. market soon?
10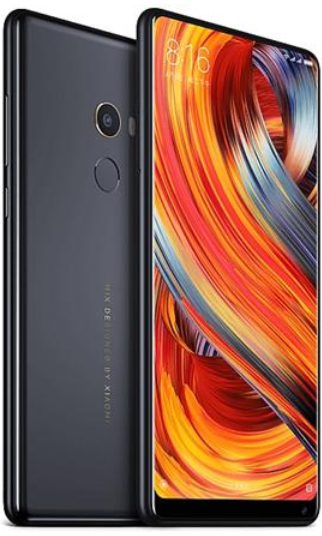 Xiaomi is accepting pre-orders in Spain for the Mi Mix 2 starting tomorrow
For those in the U.S. who have been waiting for Xiaomi to start selling its smartphones in the states (as opposed to
selling power banks and other accessories
), the company is getting a little closer. Today, Xiaomi announced that two handsets are coming to Spain where they will go on sale later this month. The two models include the
Xiaomi Mi A1
and
Xiaomi Mi Mix 2
, and both models were unveiled at an event held in Madrid.
The Mi A1 will be priced in Spain at €229, which converts to $265 USD at current exchange rates. The Mi Mix 2, with its edge-to-edge screen, will be priced at €499. That works out to $577 USD. Both phones will be available online and at two new physical Xiaomi stores that will open in Madrid. Pre-orders start tomorrow, with Xiaomi and selected retail partners launching the pair on November 11th. Other retailers will have the two phones up for sale on November 22nd.
The Xiaomi Mi A1 is a mid-range handset with a 5.5-inch LCD display carrying a 1080 x 1920 resolution. The phone is packing the Snapdragon 625 SoC and features 4GB of RAM, 64GB of native storage, and a 256GB capacity microSD slot. Back and front-facing cameras weigh in at 12MP and 5MP respectively, and the model is powered by a 3080mAh battery. Android Nougat is on board.
The Xiaomi Mi Mix 2 is the sequel to the
Mi Mix
and features an edge-to-edge 6-inch LCD display with a 1080 x 2160 resolution and an aspect ratio of 18:9. The model is powered by the Snapdragon 835 chipset and comes with 64GB/128GB/256GB of internal storage with 6GB of RAM. A Special Edition model carries 8GB of RAM and 128GB of native storage, but it is not known whether it will be available in Spain. A 12MP camera adorns the back and a 5MP camera handles selfies and video chats. With a 3400mAh battery keeping the lights on, Android Nougat is pre-installed.
"In order to be focused, we want to make Spain successful first. And then we can think of other markets and countries. We want to learn from the customers about the taste of European people."-Wang Xiang, SVP, Xiaomi
Besides the two phones, Xiaomi will be offering some of its other products in the country including the Mi Electric Scooter, the Mi Band 2 and the Mi Action Camera 4K.
source:
TheVerge