Xbox Live voice chat and browser audio streaming on tap with Windows Phone Mango
2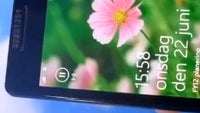 Audio streams you start in-browser will keep humming in the background even if you switch to another application, or lock the device,
WP7 Mango
update code reveals. You will even be able to control the audio stream with the default player controls from the lock screen itself.
You will also get Xbox Live voice chat integration while multiplaying and the ability to join Live parties, not to mention with Mango you will be able to share your Xbox Live profile on Facebook.
Speaking of Facebook, its integration with the People Hub goes so deep, that it will mark for you how many likes a given post from one of your friends has received, right in the contacts list.
From the smaller stuff, the source code has revealed that Lync, the new messaging software from Microsoft is coming to WP7, and also a battery saving mode will be introduced that cuts off push notifications and dims the screen when the juice is running low. Have a look at the HTML5-powered continuous audio streaming demo in the video below.
source:
WindowsPhoneSauce
&
Engadget