Would you buy an eventual iPhone 6 with a larger screen?
72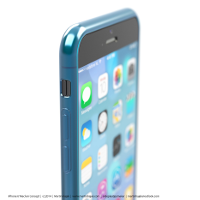 To say that the upcoming, larger iPhone 6 has been something of a recurring topic these past few months would be an understatement -- that thing is leaking all over the place. Or well, at least dummies are. Regardless, it would appear that the entirety of the mobile industry agrees on one certain aspect of the next iPhone -- screen size.
Indeed, word on the street is that Apple will finally approach the larger screen form factor with its upcoming iPhone, and apparently it has settled for a 4.7-inch display. That's smaller than latest generation Android flagships, but still represents a respectable growth in diagonal, and many would argue that 4.7 inches are a perfect compromise between healthy screen real estate and excessive bulkiness.
Anyway, let's imagine that all the rumors turn out to be true, and Apple indeed outs a 4.7-inch iPhone 6. Would you be intrigued?