Will today be a big day for Android?
4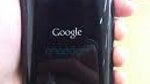 Late last month, we
reported
that Google VP Andy Rubin (also affectionately known as the "Father of Android") is expected to make a speech at today's D: Dive into Mobile conference. The thought is that this would be the perfect time for Rubin to introduce Gingerbread and the Google Nexus S handset. Rubin is opening the show and the timing fits well with the comments made by Google CEO Eric Schmidt. The executive, as
we recently told you
, showed up at the Web 2.0 Summit in San Francisco with a Google Nexus S in his hand. During a talk, Schmidt said that both Gingerbread and the phone were just a few weeks away. That took place in the middle of November, so we could see Rubin introduce both the latest Android OS and the newest Google flagship device. Also giving us a clue is Rohan Shravan, the CEO of Notion Ink. On the company's blog, the executive wrote the weekend update and said that December 6th would be "another big day for Android".
Will we see Android 2.3 and the Google Nexus S greet the world today? It certainly would make sense considering the leaks that have been dropping around the Samsung built handset lately, including some pictures taken by the device as we
showed you
the other day. As for Gingerbread, we were able to
report
to you about a video showing the software in action. By this evening, we could know a lot more about both the software and the phone including launch plans. Keep your fingers crossed tightly.
source:
NotionInk.
via
electronista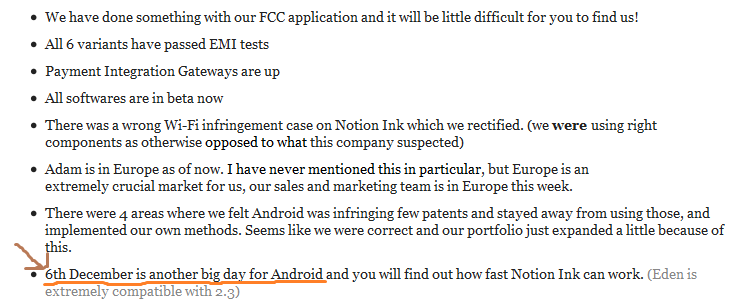 Will Android 2.3 and the Google Nexus S be introduced today?