Will Google's Pixel-perfect HTC deal be more successful than the run with Motorola?
60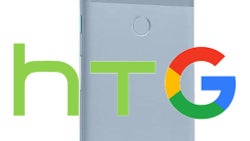 This time around,
Google didn't splurge
. When Google acquired Motorola for $12.5 billion, the troubled phone maker had $2.9 billion of cash in hand, and subsequently the Mountain View team also sold the Home division for $2.35 billion. When we add Lenovo's purchase price, and some $1 billion in tax-credits for Moto, Google ended up paying just a tad over $4 billion, gained some valuable insight on hardware-making, sniffed at it, and kept the patents.
It seems that there will be no more sniffing at good ol' manufacturing things. It's actually Moto's ex-CEO Rick Osterloh who announced that Google is
paying "just" $1.1 billion
for the most valuable part of one of the more iconic phone makers, the "Powered by HTC" division, which is where the Pixel phones have been in production for a while. Google is poaching no less than 2000 engineers and other flagship-making talent, as well as IP rights, while at the same time leaving the manufacturing capacity with all its maintenance obligations entirely to HTC.
Not a bad deal, if you ask us, and, while it remains to be seen how HTC will fare after its next flagships which have already been developed are announced, when it comes to Google's part of the bargain, the upcoming
Pixel 2
phone could be an early indicator whether the HTC deal will hold water in the end for them. This is why we wanted to ask you what's your take on the matter, will Google luck out with the HTC partnership better than it did with the outright acquisition of Motorola? Check your opinion below, and throw your two cents in the comments.