Wickr for iOS sends text messages with military-grade encryption, secret agents take note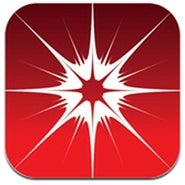 Although James Bond is known to be a Sony fanboy, this neat
iPhone
app might grab his attention. It is called Wickr and enables
"
military-grade encryption of text, picture, audio and video messages"
. Basically, you can communicate with another Wickr user safely and securely, without worrying that someone might later go over your communication.
Here is how the magic happens: you download Wickr on your iPhone and sign up for an account. In a few minutes you will be able to sent encrypted messages to another Wickr user. You have control over how long the message will be available for and who can read them. Audio and images that you exchange is stripped off their metadata, thus hiding your GPS coordinates and device identity. Stuff that you delete cannot be recovered as it is being overwritten several times, which makes it impossible for forensics experts to read,
Obviously, Wickr is a little too sophisticated for the average user, but if you intend on conquering the world, or if you are simply into sexting, you might want to give ti a shot. It can be used on iDevices running iOS 5.0 or higher and jailbreaking is not required.