White Nexus 4 appears at U.K. retailer Carphone Warehouse: is it real?
6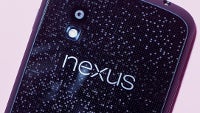 The
Nexus 4
could have a white version. The phone is listed in both a black and white variations at UK retailer Carphone Warehouse, and it is not yet clear whether this is a real hint of an upcoming pale Nexus 4, or just a technical mistake.
The
Nexus 4 has just gone on sale
across the globe and will go live on the U.S. Play Store at 9:00am PST. Initially, it is offered in black only with a funky dot-pattern on the back. It has a glass front and back, and comes for a mind-bogglingly low $299 off contract.
Right now, when you click on the white version over at Carphone Warehouse, there is no image there. We've reached out to confirm whether it really exists or is a technical mistake, and will update you as soon as we get a confirmation.
source:
Carphone Warehouse
via
Coolsmartphone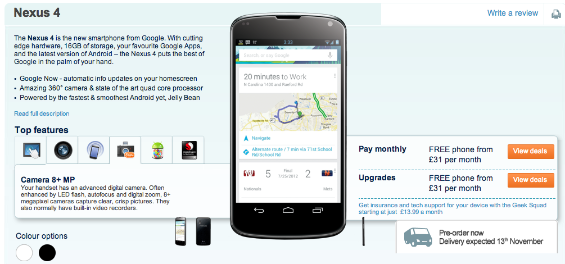 Check out the listing for a white Nexus 4 at the bottom left.