While we enjoy the progress of LTE, China Telecom and ZTE claim achieving terabit transmission speeds
19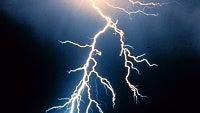 In the United States and in much of the developed economies, we have been enjoying progressively faster data networks for both wired and wireless networks. Their capacities grow together because like it or not, on the back end of that cell tower is a physical wire of some sort, whether it is an engineered circuit or a strand of fiber.
The backbone data networks carry data at dizzying rates, and as the wireless carriers compete and develop their wireless networks and switchgear, we are seeing speeds that often exceed the throughput experienced in some folks' home-based high-speed internet.
As wireless speeds increase, so must the wireline networks that carry data from point to point. In China, ZTE, the world's fifth largest telecom gear manufacturer and China Telecom, the world's largest phone company and China's third largest mobile operator, claim to have breached the terabit threshold across a 3,200 kilometer fiber line, error free for 24 hours.
That is one heck of a data connection is it not? 1 terabit per second is a 1,000,000mbps connection. Nothing we use today in our hands or on our desks would be able to handle such a connection, but the fact that we can see this activity for sustained periods of time really is a window into the future. The future is looking fast.
source:
LightReading