Waze introduces contactless fuel payments integration in the US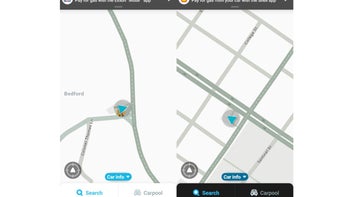 Waze
, one of the best navigation apps out there, has just announced a new feature aimed at Android and iOS users in the United States that will allow them to use contactless payments when they refuel at certain stations.
Starting today, Waze users in the United States benefit from so-called Fuel Payments integration with ExxonMobil and Shell. Drivers who use Waze in the US will be able to seamlessly link from the app to fuel partner apps for contactless payments at participating Exxon, Mobil, and Shell stations.
If everything goes as intended, Waze drivers should start seeing a notification within the app prompting them to safely and securely pay using fuel partners' respective contactless payment apps, whenever they pull into participating stations.
But that's not all that Waze revealed today. Those who pay contactless qualify to earn rewards through loyalty programs via Exxon Mobile Rewards+ and Shell apps. All Waze users who don't have either of these two apps installed on their phones will be directed to download them from their device's app store.
Thanks to the Waze integration, soon after they made their contactless payment, they will be redirected back to Waze. The new update bringing
Waze integration
is available on both Android and iOS platforms starting today, so make sure to update your app to benefit from the new feature.