WSJ adds confirmation of a Dell line of Android powered smartphones for release this year
This article contains unofficial information.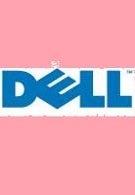 It looks like another player is about to join the smartphone battles. A couple of weeks ago, we
informed you
that Dell has been working on 2G and 3G versions of Android powered smartphones. Now, the WSJ report not only confirms this, but also says that we can expect the phones to be launched sometime this year. At the same time, the company is also planning on releasing a MID that also runs on Google's open source OS, according to the same report.
The story did not mention how the phones were going to be marketed or even manufactured. After all, Dell became the leader in making PC's to order which allowed them to keep a lower inventory of parts than competitiors. By not putting together a computer until an order was received, Dell could also respond to changing trends and offer new models faster than other computer makers who sold through retail channels. Whether or not the company plans on adopting that same production model for their smartphone line is unknown.
source:
WSJ