Vodafone to return $84B of $130B Verizon buyout to shareholders
3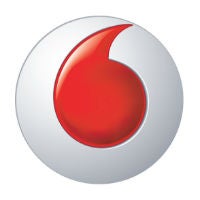 The deal has finally been agreed to, which means that Verizon is on the hook to pay
$130 billion in stock and cash
to purchase the 45% stake in Verizon Wireless that had been owned by Vodafone. Vodafone had paid $70 billion for the stake back in 1999, and even with inflation that only comes out to about $98 billion in 2013 dollars. But, Vodafone isn't going to be using any of this new cash for any major acquisitions.
In a conference call with reporters in order to answer questions on the sale, Vodafone Chief Executive Vittorio Colao said that the company will not be making any major acquisitions, and will instead be following a "balanced approach". So, instead of any major moves, Vodafone is planning to return $84 billion of the Verizon cash and stock to Vodafone shareholders.
The balance of about $30 billion after taxes will be used to pay down debts and to fund a $9.3 billion project to build out high-speed wireless and fixed networks faster. Colao said there may be some smaller acquisitions, but they weren't necessary.