Vine will live on as a camera app, existing videos will remain online
2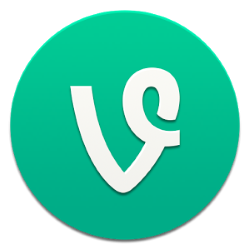 There is afterlife for the recently deceased Vine service afterall, as its creators are about to launch the "Vine Camera" app in January. Users will be able to take those familiar-looking six-second video miniatures, but sharing them will be limited to Twitter. The videos can be downloaded to smartphones, but Twitter will be the only platform where you can watch them in native looping playback.
Former Vine users can download all their Vines through the app or at the Vine.co website. Twitter plans to host all content on Vine.co as browseable videos.
In October, Twitter announced that it's shutting down Vine as part of a restructuring that also included laying off 9% of Twitter workforce. The video sharing platform was launched back in 2013 and became quite renowned, but its popularity eventually fizzled out, leading to its eventual transformation into the Vine Camera app. So, just like Schroedinger's well-known cat, Vine is dead, but at the same time, not really dead. Does the thought of this soothe you?
ALSO READ