Vine app to become Vine Camera on January 17
1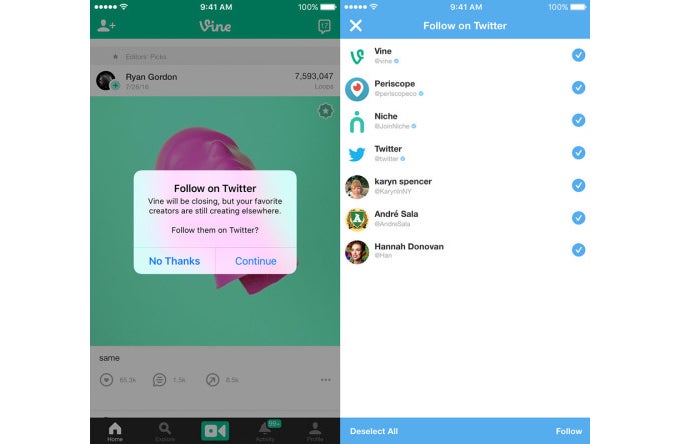 Transfer Vine followers to Twitter
If you're a long-time
Vine user
and you still have some Vines on iOS, Android or the app's website, then you should think about downloading them since the service will stop working on January 17.
As Twitter hinted last month
, Vine application will become Vine Camera. This means that you have until January 17 to download your Vines from the app on either of the two mobile platforms (Android, iOS) or the vine website.
The new Vine Camera will allow users to make 6.5 second looping videos and post them to Twitter, or even save them on the phone in a logged out state. However, users will not be able to do any of the other things that they can currently do with the
Vine application
.
As soon as the Vine Camera goes live, you will no longer be able to download any Vines from the application. According to developer, the Vine website will be transitioned to an archive of Vines that were created using the Vine application, so users will be able to browse Vines.
It's also worth mentioning that those with many followers can connect their Vine and
Twitter accounts
using the "Follow On Twitter" feature. Make sure that your account is set to "public" though.