Vine creators launch Hype iOS application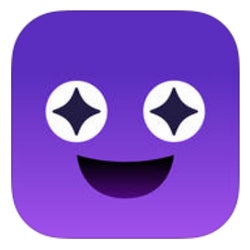 Twitter's announcement
that will close Vine video sharing service surprised almost everyone, though many fans who enjoyed the benefits of the service felt it coming. However, the team behind once very popular Vine service will continue to work together and bring more products to the market.
The first one is called Hype and it's an iOS application that allows users to broadcast live interactive videos. The developers also claim that once a user goes live, his/her followers will be instantly notified, just like Facebook. Furthermore, followers can comment and interact with the broadcast, once again just like
Facebook Live works
.
Hype for iOS come with a few other capabilities that should make broadcasting live videos much easier. For example, users will be able to replay their broadcast when it's over and make it available for people to watch later.
Naturally, you can share your Hype broadcasts on Twitter, or select a few videos and pictures from your camera roll and display them as a slideshow directly in the broadcast.
A special feature called Sparkles is supposed to allow Hype users to let the broadcaster know what they really like. Another interesting feature is featured comments, which enables the broadcaster to share a comment from a viewer during their live broadcast.
FEATURED VIDEO
Last but not least, the application comes with themed backgrounds, which allows users to customize the background of their broadcasts with videos.
The iOS version is available for free via App Store, but Android users will be pleased to know that developers promised to bring Hype iOS to Google Play very soon.