Video is flipped upside down on the Skype for Windows Mobile 10 Universal app
15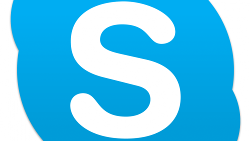 Some users of the Skype Universal Windows Platform app for Windows 10 Mobile are noticing that a bug is flipping the image for video calls upside down. One complaint, posted on a community forum, came from a man who used the app on his
Lumia 950 XL
to call his Wife's
Lumia 950
. The couple used the front-facing camera on each of their Windows 10 Mobile powered handsets, and both received the video stream upside down.
Ironically, even though the app is made for the Universal Windows Platform, the PC version of it is not experiencing the same issue. According to some Windows 10 Mobile users, the bug that flips the video upside down affects all handsets running the platform. While Microsoft has tried to exterminate the bugs by updating the app, up to now it has been to no avail. There is one suggested workaround. The bug disappears in landscape mode.
The sad thing here is that
Microsoft owns Skype
, so you would think that it would be able to offer an app for Windows Mobile 10 without issues. On the other hand,
the company does make more money licensing its Android apps
than it ever made selling Windows Phones, so perhaps this never was a priority.

Priority or not, Microsoft is still planning on fixing Windows 10 Mobile bugs so there could be another attempt to send out an update that corrects the upside down images. Until then, if you are using a Windows 10 Mobile phone, you might want to make Skype video calls in landscape.




source: MSPoweruser