Verizon's Nexus 6 and other Android device pages are throwbacks to days of Android past
3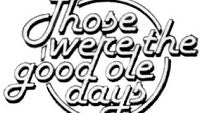 Big Red has finally joined
AT&T, Sprint, T-Mobile, and US Cellular in offering Google's venerable flagship, the
Nexus 6
. There is a lot to like about the device, from its premium construction to the well-executed Material Design of Android 5 Lollipop.
If you are an Android enthusiast, and a Verizon customer, no doubt this is an exciting prospect. Coupled with apparent arrangements that will not curtail updates to the Android platform, the Nexus 6 gives Verizon a device that will show off the very latest Google has to offer.
Given all that, you would think that Verizon would actually show off the latest iterations of Android 5.1 Lollipop for the Nexus 6, or Motorola Droid Turbo, or HTC One M8. Au contraire mes amis, as you scroll down the Verizon's Android device information pages, you are greeted with quite an older looking rendering of Android. We dare say, it is vintage (in tech years anyway).
Ladies and gentlemen, behold, Android 4.0 Ice Cream Sandwich offers the visual representation as generic screen view on abstract device renderings.
The generic device renderings are understandable, the page is already highlighting the given smartphone you may be shopping for. Where Verizon misrepresents the platform almost completely are these screen images, showcasing Android from nearly four years ago. How do you show off what is arguably the most versatile mobile operating system on the market by showing off old goods?
How do Big Red's rivals shape up on their landing pages? AT&T keeps it simple, with marketing images of the devices and a simple layout of specifications and features. The same goes for T-Mobile and Sprint, whose device pages are equally concise.
What is interesting is that Verizon's pages are clearly up to date, it is only as you scroll halfway down you begin to take a walk down memory lane. What do you think? Should Verizon be putting the spotlight on Lollipop, or is melted Ice Cream Sandwich okay with you?
source:
Verizon