Verizon will sell you the 128GB Apple iPhone 6s or iPhone 6s Plus at the 64GB price this weekend
4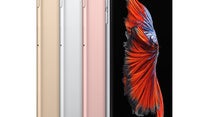 Last weekend, Verizon advertised a deal for those looking to buy the
Apple iPhone 6s
and the
Apple iPhone 6s Plus
. The nation's largest carrier
offered the 128GB version of either phone for the same price as the 64GB model
. That deal disappeared when the sun rose last Monday morning. But there is good news this weekend for Verizon customers who have one of the new iPhones in their crosshairs.
Verizon is once again offering the 128GB iPhone 6s and iPhone 6s Plus for the same price as the 64GB model. That results in a $100 savings for those taking Big Red up on the deal.
Qualified customers can put $0 down and walk away with the 128GB iPhone 6s for $27.08 a month over 24 months. The full retail price is $749.99. The Apple iPhone 6s Plus is $0 down and $31.24 a month for 24 months. The retail price of the device is $849.99.
Neither iPhone model (nor any iPhone for that matter) carries a microSD slot, so having that extra storage might come in handy. Remember, the deal expires once the calendar flips to Monday!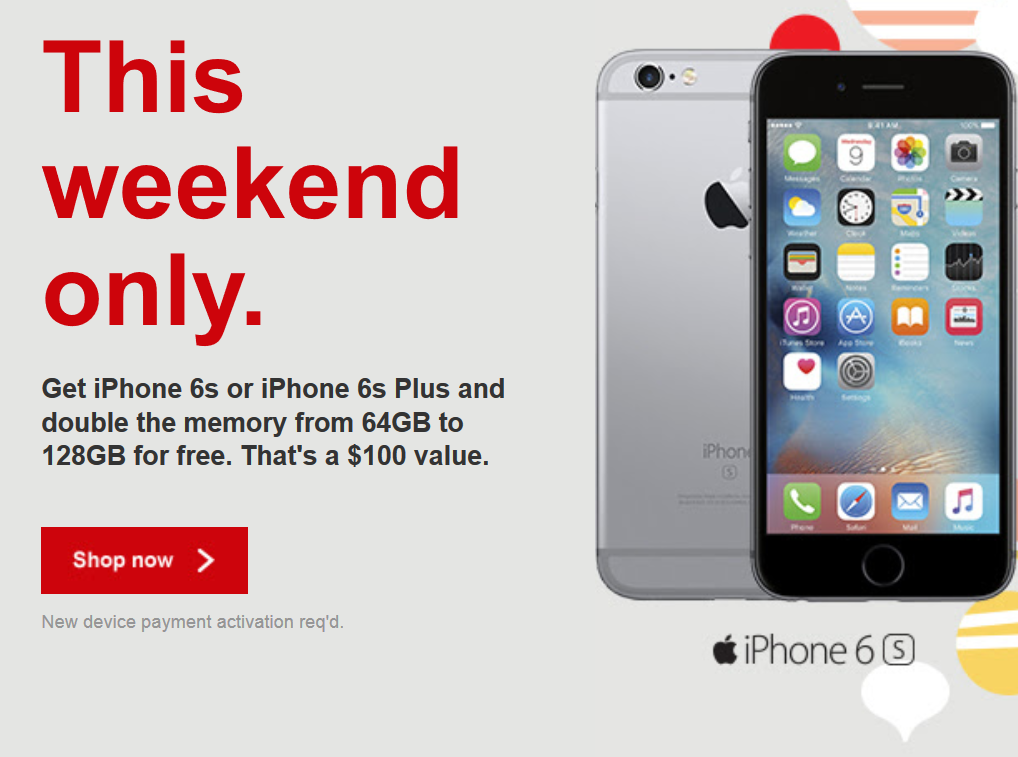 This weekend, Verizon will sell you a 128GB Apple iPhone 6s or Apple iPhone 6s Plus for the price of the 64GB model
source: Verizon