Verizon may not be getting a version of the Galaxy S II after all
99+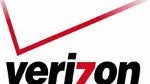 According to several anonymous sources cited by the Wall Street Journal, Verizon wireless will not be adding a version of the popular Samsung Galaxy S II to their lineup after all.
Verizon Wireless attended the party for the original Samsung Galaxy S when they launched the Samsung Fascinate last year. All four networks had a version of the original and it was believed that would be the same case for the four major networks this year.
Sprint is said to be launching the Galaxy S II under the name Epic Touch 4G, AT&T is going to be calling their version the Attain and T-Mobile's will be called the Hercules. It was rumored that Verizon would be calling their own version the Samsung Function, but now it appears that will not be the case.
It isn't official just yet that Verizon will not be launching a variation of the Samsung Galaxy S II. Sources have been wrong before so we will just have to wait and see what happens at next week's Samsung event. There are plenty of other worthy devices available for Verizon now and there will be even more in the future. That being said, are any of you Verizon customers going to be disappointed if this turns out to be true? Tell us what you think in the comments below.
source:
WSJ
via
Android Central
UPDATE:
Apparently, the WSJ has questioned Verizon, and they have confirmed the rumors -
Big Red will not be carrying the Samsung Galaxy S II
. Here's what Verizon's spokesperson said:
"We have an extensive portfolio that offers customers a great variety of devices, including the Samsung Droid Charge."
Oh well, at least there are some other rumors going that Samsung and Verizon are working on another phone, which will reportedly feature specs that are very, very similar to what the Galaxy S II offers. Looking forward to that then!