Verizon intros Viewdini mobile video aggregator, your wallet trembles with fear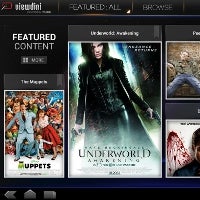 Remember when Verizon's Chief Technical Officer said with the launch of the world's most advanced LTE network that we will be able to soon reach our dreams of streaming any high-def video wherever we are?
Well, that time has come, and the carrier today introduced "Viewdini" - a
mobile video streaming aggregator
, which allows you to search for any movie, TV series or video clip in general, and will source it from the service it is available at - Netflix, Hulu Plus, Comcast's Xfinity, mSpot, and cable operators, with FIOS to be added soon.
Verizon Wireless has the network to deliver the video choices our customers want with the quality and speed customers demand. Working with a wide range of providers, we're giving our customers a simple and intuitive way to find shows, movies and other videos from the sources they have relationships with and discover new sources of video as well.