Verizon cuts the price of nearly all Moto Mods by 50%
3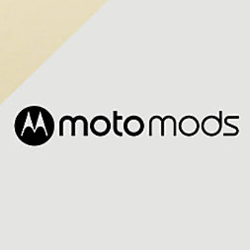 If you, or someone on your holiday shopping list owns a Moto Z or Moto Z2 series phone, you might want to mosey on down to your nearest Verizon store. There, nearly all Moto Mods are priced at 50% off. And that even includes the brand new Polaroid Insta-Share Printer Mod, which is $100 off at $99.99. The Insta-Share Projector is priced at $149.99 following a $150 discount, and even
the price of the new Amazon Alexa Smart Speaker Moto Mod
has been sliced in half to $74.99.
If you've been waiting for Moto Mod prices to drop like stock prices in the Crash of 1929, this is about as close as you're going to get for some time. While Motorola did continue with the modular accessories this year as promised, there is no word on whether there will be a third year for the modular system. Moto Mods rely on the 16 magnetic pins on the lower back of any phone in the Moto Z or Moto Z2 series, to bond with the device.
Here is the list of deals. Keep in mind that with prices like these, some of these Moto Mods might run out of stock quickly. If you do own a Moto Z or Moto Z2, this is the Moto Mods sale that you have been dreaming of:
Polaroid Insta-Share Printer – $99.99 ($100 off)
Insta-Share Projector – $149.99 ($150 off)
Moto TurboPower Pack – $39.99 ($40 off)
Smart Speaker with Amazon Alexa – $74.99 ($75 off)
Wireless Charging Power Pack – $44.99 ($45 off)
JBL SoundBoost2 – $39.99 ($40 off)
JBL SoundBoost – $39.99 ($40 off)
Mophie Juice Pack Battery – $39.99 ($40 off)
Moto 360 Camera – $149.99 ($150 off)
Hasselblad True Zoom Camera – $124.99 ($125 off)
Moto Gamepad – $39.99 ($40 off)
Incipio Car Dock – $32.49 ($32.50 off)
Tumi Style Shell – $19.99 ($20 off)
Kate Spade Style Pack – $19.99 ($20 off)
We have no idea when this sale will end, so don't procrastinate!

source: Verizon