Verizon Wireless will carry HTC Harrier - Pocket PC 2003 device
1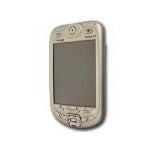 FCC yesterday approved new Pocket PC phone from HTC and presumably it will be available from Verizon Wireless. For the purposes of the filing the device holds a model number PH20AX, while Verizon should have it as HTC Harrier. This is the CDMA version of the O2 XDA III (other names are Qtek 9090 [GSM], Daxian CU928 [CDMA], i-mate Pocket PC 2 [GSM], T-Mobile MDA III [GSM]). The filling includes just a partial manual, but the main specifications were available. According to them, the XDA III will support 800/1900 MHz CDMA, will run on 400 MHz CPU, with 64 Mb ROM and 128 Mb RAM. The operating system of the device is Microsoft Pocket PC 2003 Phone edition. The display is 240 x 320 touch-sensitive TFT with 64k colors. The PH20AX also will support 1xRTT and EV-DO high speed data protocols, VGA camera with flash and Bluetooth. The XDAIII should also have Wi-Fi, but at this point it is not clear if the final version available from Verizon Wireless will support it.
Availability and price are currently unknown.
Currently available specifications and features are here.