Verizon Wireless recalls LG phone batteries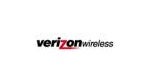 Verizon Wireless, LG InfoComm U.S.A. Inc. and the Consumer Product Safety Commission announced a recall of about 50,000 LG-branded TM-510 cell-phone batteries. The reason - the batteries could be possible fire hazard. Some of them may be counterfeit and could overcharge and overheat if charged with non-LG charger. LG spokesperson stated that the counterfeit batteries do not have adequate circuit-protection devices to prevent overcharging, they bear the LG trademark illegally and closely resemble actual LG batteries. The company added that it has identified one source of the counterfeit batteries and has initiated legal action against the U.S. importer.


The handsets were sold at Verizon Wireless retail locations and the company's web site from April 2001 through December 2002 and have a manufacturer/date code of "AEMLLL 02220," "AEMMHH 02220," "AEMLLL 02X25H," or AEMMHH 02725," while the impacted batteries were sold from August 2002 through November 2003.
According to the CPSC, Verizon Wireless has already received 18 reports of incidents involving possible counterfeit batteries, including injuries and property damage. Scott Wolfson, spokesman for Consumer Product Safety Commission stated that in one of the incident reports a phone exploded and burned the user, and a fire in a car began after a phone overcharged.
The commission advises consumers to stop charging the battery and contact the company for a replacement battery at 888-351-2121, Monday through Friday, 9 a.m. to 8 p.m. EDT.