VSCO Cam for iPhone gets more social with VSCO Grid
2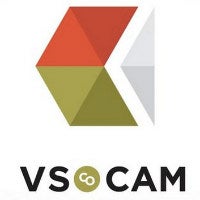 VSCO Cam is a great photography app. It is one of the few apps that strikes the balance between ease of use and and a powerful feature set. Now, the VSCO Cam app for iPhone is getting an update that is making the service more social. Although, the team wants to be clear that VSCO Cam is still holding on to its focus on photography rather than sharing.
This sounds like a very good tag line. There are plenty of people who get annoyed by Instagram because of the proclivity of users to do little more than share pictures of food, selfies, or the sunset. VSCO Cam wants to remind people that there is more to photography than that, but the team does also realize that users want to connect with each other. It had VSCO Grid as the social side of its service, and now that social aspect has been integrated into the iOS version of the VSCO Cam app. To highlight the difference in thinking, VSCO Grid is called a "photo publishing platform" rather than a social experience.
VSCO Grid works like you would imagine, you follow people and see their posts in a feed. You can find your friends or just follow anyone you find interesting. But, the update doesn't stop there. There is now also a camera level to make sure your photos are aligned properly, you can auto-save photos, the crop tool has been improved, and pinch-to-zoom is finally available in the Library. Additionally, the UI has been streamlined, and you can order your Presets alphabetically, if you prefer.
VSCO Cam 3.0 is available now for iOS, and the team says the update will be coming to Android "in the near future".