Ubuntu for phones image will be available in late February
9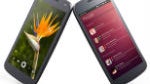 Last week,
Canonical announced its plans
to move into mobile by creating a converged computing platform that spanned from traditional PCs to mobile devices. The plan is expected to come to fruition with Ubuntu 14.04 in early 2014, and be highlighted by the release of Ubuntu for phones. One of the most exciting parts of the announcement was that, true to open source form, there would be an early build image released so anyone can test out the new OS. Today, Canonical announced that image will be ready and available by late February.
Originally, Canonical founder Mark Shuttleworth had said that the image would be made available "in the coming weeks", but the new word comes from Engineering Manager in Product Strategy for Canonical, Alan Pope. The image will be made available for download in late February, and while the only phone we've seen running the OS is a Galaxy Nexus, Shuttleworth made it clear last week that it should be relatively easy to load up the OS on any Android device.
The image set to be released will not be feature complete, and the demos we've seen have been a bit laggy, but there is still about a year's worth of work to go on the project. We'll be waiting to play around with the new OS when the image drops, and we'll keep you updated.