Ubuntu for phones already got a performance update (video)
7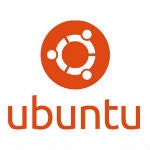 Ubuntu for phones was formally
announced just last week
, and won't be available on the market until at least the end of this year, if not early in 2014. Test images that have been promised, to allow developers and various other technophiles to play around with the platform, won't be made
available until late in February
. But, work is definitely being done on the platform, and it seems that Ubuntu for phones has already gotten a performance update.
The video comes from Mika Meskanen, an Ubuntu interaction designer, showing off two devices (both look to be Galaxy Nexus smartphones) - one running the original build of Ubuntu for phones and the other running the new update. One of the things that we had all noticed from the early hands-on with Ubuntu for phones was that there was some lag and stutters in the UI when scrolling and such. From the new video, it seems those issues have been smoothed out.
It is just a guess at this time, but the assumption is that performance updates like this are why the test images have been pushed back to a late February release, rather than "in the coming weeks" as was originally promised.