US Cellular launches new no-contract plans, wants to pay your ETF too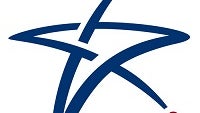 US Cellular introduced a new line of rate plans that feature unlimited voice, messaging, and data, similar to the services being offered by T-Mobile.
Called the "Simple Connect Plans," customers select their plan and finance the device as part of their monthly bill. The smartphones are zero-down, just pay tax and the rest is divided in to 24 monthly payments.
As for the Simple Connect Plans, they all include unlimited everything and start at $40 per-month for basic phones. Smartphones start at $50 per-month and include 500MB of high-speed data, then speeds are throttled thereafter. $60 per-month ups the high-speed data to 2GB. Throttle speeds are 1X, so just prepare yourself.
The arrangement also includes the ability to upgrade your device every year. Of course, you need to keep your smartphone in decent shape and it has to be handed-in when you replace it. The device installment plan is also available for those that want to set up multiple devices on a Shared Connect Plan, and as such, they will receive a $10 per-line discount if they choose to do so.
To inaugurate the new offer, US Cellular is ready to pay off your current carrier's ETF, up to $350 per line. Customers need to port their existing number and send in their final bill. US Cellular will then send the new subscriber a pre-paid debit card in the amount of the ETF.
There are no device limitations with the new plans, and obviously the standard find print applies, "subject to credit approval," but it does put US Cellular's rates more in line with the competition, and the unlimited data is a nice touch even at slow speeds. These plans were initially offered on a
limited basis a few months ago
, though without ETF buyouts. At this rate, it seems as though everyone is
willing to pay
to get customers through ETF relief.
The next step in this competition will hopefully mean more pressure to reduce rates altogether.
source:
Light Reading