US Cellular is getting the Samsung Mesmerize - a Galaxy S device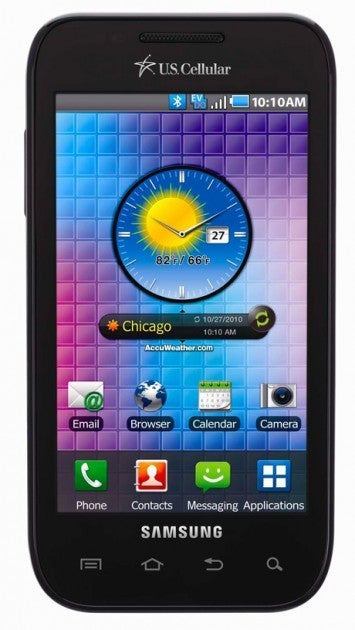 Samsung surely isn't messing around in getting its name to the top of the ladder in the Android world – especially when the Galaxy S is such an international hit. Without stopping for just one moment, we're seeing yet another wireless carrier receiving a specific variant of the popular handset, but this time it's regional carrier US Cellular.
Customers will be extremely ecstatic knowing that the Samsung Mesmerize, which is a Galaxy S device, will be making its presence known starting on October 27th. Pricing is set to the usual golden price of $199 after an $80 mail-in-rebate with an accompanying 2-year agreement.
This doesn't sway any different from previous iterations since it features a 4" Super AMOLED display, 1GHz Hummingbird processor, 5-megapixel camera, 802.11 b/g/n Wi-Fi, Bluetooth 3.0, microSD card slot, and the Swype keyboard. Although it'll be packing Android 2.1 from the first moment it arrives, it's positioned to receive the Froyo treatment some time "later this year."
source:
US Cellular