UK carriers discounting the iPad, an indication that the next-gen Apple tab is coming soon?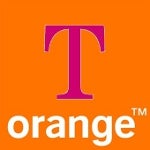 Two major British carriers - T-Mobile UK and Orange - have slashed the price of the
Apple iPad
, thus causing wild rumours this is an indication we are to see the next-gen iPad soon.
Here are the hard facts - Orange has dropped the price of the iPad for both existing and new customers to $160 (£99). Previously, the Apple tablet costed Orange subscribers $320 (£199.99), while for new customers the price was $370 (£229.99).
T-Mobile UK has the same offer for its subscribers, but new customers don't qualify for this discount.
And here are the not so hard facts - according to TechRadar, this may be an indication that the iPad 2 is coming very soon, so these two British carriers are discounting the price of the original iPad before they receive the new stock.
Opposite rumours claim that the next-generation iPad is actually delayed, and will appear in
June 2011
.
But let's be positive - even if this is not an indication that the next-gen version of the Apple tablet is coming soon, at least it's a nice discount.
source:
TechRadar UK