UK Lumia 900 launch to be pushed back due to strong US sales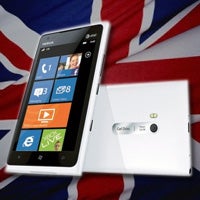 It has been expected that the Nokia Lumia 900's UK debut would occur on April 27th. According to a Nokia spokesperson, sales of the Windows Phone handset across the pond in the U.S. are stronger than expected and, in turn, has started to outpace supply.
"The overwhelming demand for the Lumia 900 in the US with AT&T has, unfortunately, had a small knock-on effect on product availability in the UK," the Nokia spokesperson told V3. "The
Lumia 900
is now
expected
to be available from
Phones4U
around
May 14
."
Nokia has ramped up production to meet the demand. It has indicated that it is focused on meeting the demand for the LTE AT&T model first and foremost, particularly the highly desired cyan and white models.
Update:
Phones 4U has just sent out a press release saying that those who pre-ordered the device will receive a set of Nokia Purity by Monster in-ear headphones in addition to their free Nokia Play 360 wireless speaker when the Lumia 900 launches on May 14th to compensate for the delay.