Nokia sold over 2 million Lumias in Q1, lowers outlook as margins evaporate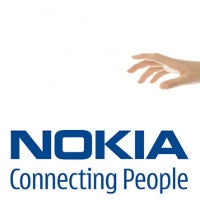 The first Nokia Windows Phone sales numbers are in: Nokia sold more than 2 million units of its newly launched Lumia series in the first quarter of 2012 for an average selling price of approximately $288 (220 euro). That however was not enough as competition waned it out of India, the Middle East, Africa and China, and gross margins evaporated for Nokia smartphones.
What's shocking is the
catastrophic overall slump in unit sales
- Nokia sold only 83 million cell phones in total in Q1. That's an unprecedented drop and clearly the biggeset we've seen in the industry ever - the figure is nearly 27% down compared to total sales of 113.5 million phones in Q4 2011. Smartphone sales are down 50% year-on-year.
This could well mean that Nokia is no longer the biggest phone maker as of Q1, topped by Samsung.
Nokia CEO Stephen Elop admitted that the
results were

"disappointing"
:
"Our disappointing Devices & Services first quarter 2012 financial results and outlook for the second quarter 2012 illustrates that our Devices & Services business continues to be in the midst of transition," Elop explained. "Within our Smart Devices business unit, we have established early momentum with Lumia, and we are increasing our investments in Lumia to achieve market success. Our operator and distributor partners are providing solid support for Windows Phone as a third ecosystem, as evidenced most recently by the launch of the Lumia 900 by AT&T in the United States."
At the same time, particularly troubling is the drop in operating margin. In the first quarter, Nokia admitted operating margins fell to minus 3%, lower than the expected
And it's only going to get worse in Q2 2012. Nokia projects an equal or worse second quarter citing the very same competitive factors. In a conference call right after the announcement, Elop explained that Android is expanding quicker than expected in the ultra low end, and white box Chinese manufacturers are pushing Nokia in developing markets. At the same time, the Finns don't have a high-end touchscreen feature phone, a segment dominated by phones like the Samsung Star and that's another issue the company recognizes.
In response, Nokia is trying to ramp up Windows Phone sales. The Nokia chief executive mentioned that Lumia 710 sales on T-Mobile exceeded expectations and the company was
"very pleased with the initial response"
to the Lumia 900.
Nokia stock is sinking at the moment
in pre-market trading, down by the massive 17% so far at $4.15 a share.