Fitch cuts Nokia credit rating to junk, gives negative outlook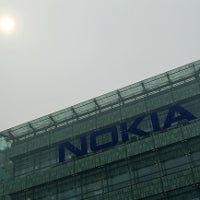 Nokia's disappointing financial results for the first quarter of 2012 were the tipping point for credit agencies. After Moody's downgrade, now
Fitch downgraded Nokia's credit rating to junk
and maintained a negative outlook citing shrinking market share as the reason.
Fitch cut Nokia's rating to BB+, down from BBB-, and mentioned it could further downgrade the company if it doesn't show improvement in the second half of 2012 and through 2013.
"Given the potential headwinds facing the company, Fitch is currently not convinced that Nokia can attain this over the course of 18 months,"
the agency explained in a statement.
Nokia has seen unprecedented drop in marketshare and continues burning its cash reserves over a year after it announced it will adopt Microsoft's Windows Phone as its main platform. After dominating the handset market for nearly 14 years, this quarter Nokia gave away its number one position to Korean Samsung. The company's cash reserves dropped to nearly $6.5 billion (4.9 billion euro) at the end of March 2012.
Nokia responded swiftly to Fitch's downgrade by hinting future layoffs and other drastic measures may be needed:
"Nokia will continue to increase its focus on lowering the company's cost structure, improving cash flow and maintaining a strong financial position,"
Espoo's Chief Financial Officer Timo Ihamuotila said.
At the same time, the lower rating raises the cost of insuring Nokia against defaulting on its debt. The Finnish company expects similar or worse next quarter, and provides no guidance for the second half of the year.