UFC TV app for Android brings you the latest fights and news onto your smartphone
3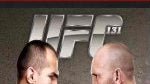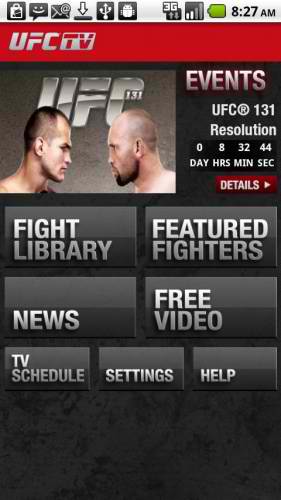 Not everyone can happily sit at a sports bar or at home with friends when the UFC decides to throw down one heck of a show, but if you find yourself outside of those two options, then you might find the
UFC TV app for Android
to be especially engaging.
That's because the app gives you all the latest fights and news information regarding the UFC all in the palm of your hands! Essentially, you no longer need a super-sized high-definition TV to enjoy content since the app allows you to view live UFC fights, watch the weigh-in process, and even get a front seat at the post fight press conference.
In addition, if you're sporting an Android device with HDMI out functionality, you can literally bring the fight to your living room television set – or anywhere else you please! In all honestly, it's potentially the ultimate thing you'll need if you're a diehard UFC fan.
Of course, the app is available to download for free through the Android Market, but you'll naturally need to
pay
to watch live and past fights – still, it's something that might perk the interest of some people.
via
Android Central