U.S. Cellular will test LTE in late 2011, launch service in 2012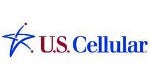 Regional carrier U.S. Cellular confirmed its plans to join the 4G race with a test run of an LTE market in late 2011 and a larger-scale launch of the technology in 2012 according to USCC CFO Steven Campbell.
The company will run LTE tests in Q1 of 2011 and choose a vendor for the network early next year. Campbell said the company was open to further increase its data coverage by signing a deal with network providers Clearwire or LightSquared.
Unlike other LTE carriers such as Metro PCS and Verizon who have already started offering the service or will roll it out soon, U.S. Cellular will not rush to deploy its network. U.S. Cellular, a CDMA service provider, is the third carrier to choose the GSM-based LTE over WiMax, cementing LTE's position as the preferred choice for 4G speeds. LTE is much faster than the currently widespread 3G with speeds theoretically reaching 100 Mbit/s in the downlink and we would love to see if it would live up to the expectations.
source:
FierceWireless
via
Engadget
Recommended Stories